HP LaserJet Pro P1102w Printer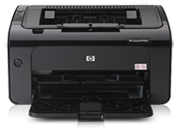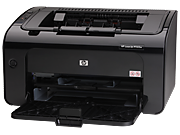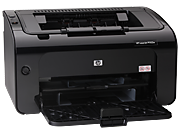 Price 
AU$ 149 Including GST
Recommended by 84% of reviewers
Don't buy it if you value your sanity

08/31/2015, posted by Maddie

This product worked for a while but now it is a constant battle. If I hadn't just spent $100 on a cartridge refill I would happily just throw it away. Once in a full moon it will print without issue, but generally the printer will just stop a couple of pages in and won't tell you what the problem is. I rarely have a print job where I don't have to turn it on and off again a few times, refresh on the Printer Webpage, unplug it etc every few pages just to get the print job done. Other times the printer will not respond to anything for a couple of hours because it needs a time out. And if the paper runs out in the middle of a print job, you won't be getting anything out of the printer for a few days (I WISH I was exagerrating). It's gotten to the point that if people ask me if I'm generally a calm person, I have to reply "Yes, except when I'm using my HP LaserJet. That thing turns me into a screaming monster."

exellent

12/08/2014, posted by darush

this is the best economicall & comfortable printer i had ever.

Excellent!

11/27/2014, posted by Jen

This little printer is simple and flawless! I highly recommend it. For me, I need a scanner for my work so I also bought the M127fn which is pretty good too. So, for me, this one is a back-up and never lets me down. (If I could buy this simple product with a simple simple scanner that scan's directly to e-mail, I'd jump up and down for joy.) Simple is better, if you ask me. There is no need for a bunch of other gadgets you will never need to use. So, this product fits the bill. It's so easy and good as long as you don't need a scanner.

Nice little printer

09/30/2014, posted by dph-1

I've had this printer for about 18 months - enough time to evaluate it, I think. It has never let me down yet. Any problems have been of my making. I positioned it low to my right for a while, but I kept dropping bits and pieces onto the paper store, which got taken into the printer, causing a jam in the paper feed, which was a bit of a challenge to clear. I changed Internet providers (sky to BT) which needed the printer wifi to be set up for the different network. That wasn't very easy. Using the installation CD incorrectly caused 'copies' of the printer to be created in my HomeGroup, which confused my PC (and more worryingly, me) - the printer stopped responding until I did a fair bit of surgery on my network and the printer set-up, but all is fine now. (Don't believe the doom-mongers on the internet who try to convince you that it won't work on BT Hub5 - it does, just fine) I would definitely recommend this printer. It's a real work-horse, and can be relied on to spring into life from its slumber at any time to print from my PC or any wifi device. All it asks is that you change the toner cartridge on the odd occasion, and that can be minimised by setting it to print in 'Economode' by default in its set-up box. Superb value

Very good printer

06/10/2014, posted by Welly

I bought this printer 1 year ago. + It works wireless perfectly. - Expensiv toner is runing quickly.
Affordable, wireless HP LaserJet printing from virtually anywhere in the home or office with several users.[1][2] Print at up to 19 ppm letter/18 ppm A4 with no need for extra wires. Built-in energy-saving features help save money and resources.
Print wirelessly in your home or office[1]
Network the printer without extra cables, using 802.11 b/g wireless networking.[1]
Print up to 19 ppm letter/18 ppm A4.
Start and finish printing sooner with Instant-On Technology.
Print on a wide variety of media, using the 150-sheet paper tray and 10-sheet priority input slot.
Stay on task with easy mobile printing and fast setup[3]
Print from virually anywhere with HP ePrint.[3]
Set up and start printing right away with an easy-to-use, intuitive control panel.
Receive consistent results with Original HP cartridges and easily reorder with HP SureSupply.[5]
Receive consistent results with Original HP cartridges and easily reorder with HP SureSupply.[6]
Reduce your impact and protect your bottom line
Conserve resources and save money with energy- and paper-saving features.
Reduce wasted paper by printing only the content you want, using HP Smart Web Printing.[7]
Save space with an ultra-compact printer with a sleek, industrial design.
HP helps reduce your impact – less packaging, plus free cartridge recycling with HP Planet Partners.[2]
Create professional, cost-effective prints
Produce professional-quality business prints with bold, crisp text and sharp images.
Receive improved print quality with HP FastRes 1200.[8]
[1]Wireless performance is dependent upon physical environment and distance from access point, and may be limited during active VPN connections.
[2]Program availability varies. HP print cartridge return and recycling is currently available in more than 50 countries and territories around the world through the HP Planet Partners program. For more information, or to request return envelopes and bulk collection boxes, visit www.hp.com/recycle.
[3]Requires an Internet connection to the printer. Feature works with any connected Internet and email-capable device. Print times may vary. Some HP LaserJets may require a firmware upgrade. For a list of supported documents, and image types, see www.hp.com/go/eprintcenter. And for additional solutions, see www.hp.com/go/mobile-printing-solutions.
[4]Program features and availability may vary by country. For more information, visit www.hp.com/learn/suresupply.
[5]Energy consumed based on competitive TEC measurement results found at www.energystar.gov, www.eu-energystar.org and manufacturers' published data sheets for single-function mono and colour laser printers as November 2010. Individual product configuration and usage will affect power consumption.
[6]Program features and availability may vary by country. For more information, visit www.hp.com/learn/suresupply.
[7]To use this feature, you need Microsoft Internet Explorer 6.0 – 8.0.
[8]HP FastRes 1200 provides the best print quality setting for this device. Choose HP FastRes 600 for fast printing.
Page yield footnote: Actual yields vary considerably based on images printed and other factors. For details see http://www.hp.com/go/learnaboutsupplies
Print quality black (best): Up to 600 x 600 x 2 dpi (1200 dpi effective output)
Duty cycle (monthly, A4): Up to 5000 pages
Print technology: Laser
Display: None
Processor speed: 266 MHz
Number of print cartridges: 1 (black)
Replacement cartridges: HP 85A Black LaserJet Toner Cartridge CE285A (~1600 pages)
Print languages: Host-based printing
Memory card compatibility: None
Memory, standard: 8 MB
Memory, maximum: 8 MB
Paper handling input, standard: 10-sheet priority feed slot, 150-sheet input tray
Paper handling output, standard: 100-sheet output bin
Duplex printing: Manual (driver support provided)
Media sizes supported: A4; A5; A6; B5; postcards; envelopes (C5, DL, B5)
Media types: Paper (laser, plain, photo, rough, vellum), envelopes, labels, cardstock, transparencies, postcards
HP ePrint capability: Yes
Connectivity, standard: 1 Hi-Speed USB 2.0; 1 WiFi 802.11b/g
Compatible operating systems: Microsoft® Windows® 7 (32-bit/64-bit), Windows Vista® (32-bit/64-bit), Windows® XP (32-bit/64-bit), Windows® Server 2008 (32-bit/64-bit), Windows® Server 2003 (32-bit/64-bit), Mac OS X v 10.5, v 10.6, v 10.7, Linux (see http://www.hplip.net for current)
Power: 110-volt input voltage: 115 to 127 VAC (+/- 10%), 60 Hz (+/- 2 Hz), 12 A; 220-volt input voltage: 220 to 240 VAC (+/- 10%), 50 Hz (+/- 2 Hz), 6 A (Not dual voltage, power supply varies by part number with # Option code identifier)
Power consumption: 370 watts (Printing), 2.7 watts (Ready), 2.0 watts (Auto-Off), 0.6 watts (Manual-Off)
Energy efficiency: ENERGY STAR® qualified
Operating temperature range: 15 to 32.5º C
Operating humidity range: 30 to 70% RH
Minimum dimensions (W x D x H): 349 x 238 x 196 mm
Weight: 5.3 kg
Package weight: 6.35 kg
What's in the box: HP LaserJet Pro 1102w Printer; introductory HP Black LaserJet Toner cartridge (~1600 pages); power cord; Printer documentation and software on CD-ROM; Getting Started guide, Support flyer, Installation guide, Warranty guide; USB cable (AP only)
Cable included: Yes, 1 USB (AP only); No, please purchase USB cable separately (EMEA, Americas)
Warranty: One-year limited warranty
Eco label: ENERGY STAR® Qualified