HP Scanjet G3110 Photo Scanner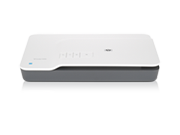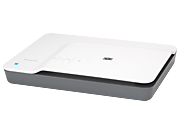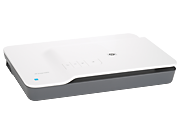 Recommended by 26% of Reviewers
Mac OS Sierra 10.12

10/23/2016, posted by Aboo

This scanner however does not work with Mac OS Sierra 10.12 yet.

Mediocre at best

04/07/2011, posted by Hank

Instrument extremely slow in all functions-start-up included. Does a lousy job with slides-an aceptable job with documents. Is unreliable in that it constantly requires re-tuning. I am going to replace this unit as soon as I can pin down another that will meet my needs and standards.

awful

12/04/2010, posted by Mr Fake

Terrible product, software didnt work with vista, problems with windows 7

HP Scanjet G3110

03/13/2010, posted by DISAPPOINTED

I purchased this unit primarily to scan slides. It does an extremely poor job on that end. Scanned product is too poor to use. Documents, it does a pretty good job on. Also is very slow and has a tendency to get out of whack that requires a re-installation to straighten out. I am very disappointed in this product. I expected better-especially considering HP's write-up when it came on the market.
Easy-to-use, affordable flatbed scanner for great image quality scans using four one-touch buttons and a quick-and-easy, task-based interface. Versatile scanning features and simple document archiving options.
Get exceptional photo and document scans with 4800x9600 dpi, 48-bit colour[1]. Easily enhance scanned images: remove red-eye, enhance details in dark photos, remove dust and scratches from old photos and restore faded colours with included software.
Easy scanning—Four one-touch buttons and scan shortcuts for completing common tasks. Easily organise, edit, print, share and save scanned photos with HP Photosmart Essential software. Quick scan transfers via Hi-Speed USB 2.0 connection.
Versatile scanning options—Scan up to A4-sized documents. Use the built-in transparent media adapter for slides and negatives, and flatbed for thick materials and 3D objects. Scan multiple items at once and save the images into separate files.
Scanner type: Flatbed
Scan resolution, optical: Up to 4800 dpi
Bit depth: 48-bit
Levels of grayscale: 256
Multifeed detection: No
Transparency adapter: Built-in (TMA); four 35 mm slides or five 35 mm negative frames
Task speed: 10 x 15 cm colour photo to file: about 9 sec for multiple image scan, up to 28 sec for single image scan; 35 mm slides to file: up to 7 sec for multiple image scan, up to 26 sec for single image scan; OCR A4 text page to Microsoft® Word: up to 28 sec for single image scan; 10 x 15 cm colour photo to share/e-mail: up to 21 sec for single image scan; A4 PDF to e-mail: up to 28 sec for single image scan
Scan size, maximum: 216 x 297 mm
Media types: Paper (inkjet, laser, plain), photographic material (silver halide, pigment-dye), 3-D objects, 35 mm slides and negatives (using transparent media adapter)
Scan file format: Microsoft® Windows®: PDF, PDF searchable, TIFF, TIFF compressed, JPG, BMP, PNG, FPX, GIF, PCX, RTF, TXT, HTML; Macintosh: PDF, TIFF, JPG, FPX, GIF, PICT, RTF, TXT, HTML
Automatic document feeder capacity: None
Compatible operating systems: Windows 10, Windows 8, Windows 7, Windows Vista, Windows XP (32-bit and 64-bit), Windows XP 64-bit, Windows 2000, Mac OS X v10.6, Lion and Mountain Lion
Mac compatible: Yes
Connectivity, standard: Hi-Speed USB 2.0
Twain version: Version 1.9
Power: North America: input voltage 120 VAC (+/- 10%), 50/60 Hz (+/- 3 Hz); rest of world: 100 to 240 VAC (+/- 10%), 50/60 Hz (+/- 3 Hz)
Power consumption: 15 watts maximum
Energy efficiency: ENERGY STAR® qualified
Operating temperature range: 10 to 35° C
Operating humidity range: 15 to 80% RH
Minimum dimensions (W x D x H): 455 x 305 x 70 mm
Weight: 2.9 kg
Warranty: 1 Year Limited Warranty (Return to HP/Dealer - Unit Exchange)
Cable included: Yes, 1 USB