HP Pro 3515 Microtower PC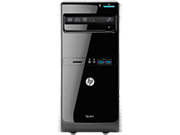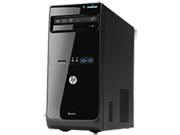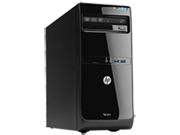 SRP

£ 296

Exc. VAT
£ 355 Inc. VAT
HP Pro 3515 Microtower Business PC – Fully loaded to fit your workspace. Visually rich experience perfect for everyday performance, mega multitasking and collaboration. Powerful enough to handle your workplace computing tasks with a rich visual experience and convenient expandability options, it's the versatile PC that will grow as your needs do. Introducing the HP Pro 3515 Microtower – a full-function PC with a heritage of quality and reliability; you've found your ideal PC.
A smart design that fits just right
Maintain your business needs with a space-efficient, form factor that works with your team's needs.
The HP Pro 3515 Microtower offers your business a fully loaded, space-efficient PC business PC with the heritage of HP quality and reliability. Stay current with style. The new industrial design is slim, sleek and simply stunning with clean lines and a high-gloss black finish for a stunning modern PC architecture. The HP Pro 3515 Microtower is built to expand along with your business. Increase your memory, switch out hard drives, and easily add a graphics card.
Performance when you need it
Flexible so you get a PC that best fits your small business needs.
Meet your productivity needs and experience the power AMD APU technology for the latest in performance for more efficient computing for outstanding videoconferencing(Internet access required) and visual content perfect for collaboration and multitasking. You won't have to compromise when running graphics intensive applications. Whether you're editing photos, creating multimedia presentations,or designing web content you can see enhanced image clarity and detail with AMD discrete class graphics.
Configure the standard SATA hard drive up to 1 TB[2]. Customize the HP Pro 3515 Microtower to your performance needs with up to 16 GB DDR3 SDRAM[3] and an optional DVD-ROM or SuperMulti DVD Writer[4] optical drive. Take advantage of expansion options with 3 PCI Express x1 slots, 1 PCI Express x16 slot to support accessory cards and a MiniPCle slot for optional wireless connectivity[5] to reduce cables on your desk.
The HP 3515 Microtower comes standard with a variety of well-placed ports for quick access, including 6 USB ports (2 front-facing USB 3.0 and 4 rear-facing USB 2.0), RJ-45 Ethernet, audio line in/line out, microphone, and headphone. The standard VGA and DVI-D video outputs support independent dual-monitors, ideal for expanding screen real estate.
Essential security
Your information is protected.
Permanently erase sensitive, personal information with HP Disk Sanitizer and File Sanitizer functions[7]. Encode information on your hard drive volume so that it becomes unreadable to unauthorized people with Drive Encryption and store access information to multiple protected websites with Password Manager[8].
More than what is in the box
Increase productivity with a business PC that is reliable.
Our business-focused innovations, included in every HP Pro 3515 Series PC, help you increase productivity, and improve your overall computing experience.
Built to last. With innovative engineering and thousands of hours of testing, you get a reliable and durable desktop for your investment.
Rely on HP's award-winning service and support with a standard 1/1/1 limited warranty.
Additional coverage is available through HP Care Pack[6] Services for a wide range of optional, enhanced support beyond standard warranties.
[1] This system requires 64-bit operating system and 64-bit software products to take advantage of the 64-bit processing capabilities of the AMD processor. Given the wide range of software applications available, performance of a system including a 64-bit operating system will vary. Multi Core is designed to improve performance of multithreaded software products and hardware-aware multitasking operating systems and may require appropriate operating system software for full benefit. Not all customers or software applications will necessarily benefit from use of this technology. This PC does not support the AMD over-clocking feature. AMD's numbering is not a measurement of clock speed.
[2] For hard drives, GB = 1 billion bytes. TB = 1 trillion bytes. Actual formatted capacity is less. Up to 16GB (for Windows 7) of system and up to 36GB (for Windows 8) disk is reserved for system recovery software.
[3] Maximum memory capacities assume Windows 64-bit operating systems or Linux. With Windows 32-bit operating systems, memory above 3 GB may not all be available due to system resource requirements.
[4] Duplication of copyrighted material is strictly prohibited. Actual speeds may vary. Double Layer media compatibility will widely vary with some home DVD players and DVD-ROM drives. Note that DVD-RAM cannot read or write to 2.6GB Single Sided/5.2 Double Sided-Version 1.0 Media.
[5] Wireless access point and Internet service sold separately.
[6] Service levels and response times for HP Care Pack Services may vary depending on your geographic location. Service starts from date of hardware purchase. Restrictions and limitations apply. HP Care Pack Services extend service contracts beyond the standard warranties. To choose the right level of service for your HP product, use the HP Care Pack Services Lookup Tool at www. hp.com/go/lookuptool. Additional HP Care Pack Services information by product is available at www.hp.com/hps/carepack.
[7] HP File Sanitizer and Disk Sanitizer are suitable for the use cases outlined in the DOD 5220.22-M Supplement. Does not support Solid State Drives (SSDs). Requires Disk Sanitizer, External Edition for Business Desktops from hp.com. Initial setup required. Web history deleted only in Internet Explorer and Firefox browsers and must be user enabled. Requires Windows 7.
[8] Requires initial setup, Microsoft Outlook and Microsoft Office. One year of service included. For users without HP ProtectTools, Digital Persona Privacy Manager is required for sharing encrypted files and emails, and six months of service is included.
Chipset: AMD A75 FCH
Form factor: Microtower
Memory slots: 2 DIMM
Internal drive bays: One 8,9 cm (3.5")
External drive bays: One 13,3 cm (5.25")
Audio: Realtek ALC656; Business Headset
Power supply: 300 W, active PFC; 300 W regular; 100 – 240 VAC Rated Voltage Range
Operating humidity range: 10% to 90%
Security management: HP Business PC Security Lock Kit (selected models); HP Keyed Cable Lock Kit (selected models)
Software: Preinstalled (varies by country, list below with Windows 8, certain items not included with other operating systems; buy Microsoft® Office to activate Office Software on this PC): Internet Explorer 10; Norton Toolbar; Optical Disc Drive Playback and TV Tuners (CyberLink PowerDVD; Avermedia TV app; Hauppauge TV app); Windows® Live Movie Maker; Windows® Live Writer; Windows® Live Photo Gallery; Windows 8 applications (Mail; Calendar; People; SkyDrive; Photos; Messaging); CyberLink YouCam; CyberLink Media Suite; CyberLink Power2Go; CyberLink Label Print; HP Connected Remote; Beats Audio™; HP Games by WildTangent; Broadband connection utility; HP MyRoom; HP Online User Guide; HP Recovery Manager; HP Support Assistant; HP MyDisplay; HP ePrint (driver)
Warranty: 1-year limited warranty including 1 year of parts, labour, and onsite service. Terms and conditions vary by country.